autumn no. 20
sold out
autumn no. 20
LE MILE ISSUE N°20.
 
What are the shipping costs?
international shipping will show up once checked out. A fixed rate for shipping and handling will be due for each product.
Do we ship worldwide?
yes, of course!
How long will the delivery take?
delivery times according to destination: we ship orders everyday from our distribution centre based in Germany. Our shipping within the European Union usually takes us between 2-7 days, to North America approx. 7-15 days and around the same time for the rest of the world. We do not take responsibility for delays.

Subscribers: If the Post Office alerts us that your magazine is undeliverable, we have no further obligation unless we receive a corrected address within two weeks. Each undelivered magazine will have to be purchased again.

+ORDER NOW!
ON THE COVER//


Sandra Martens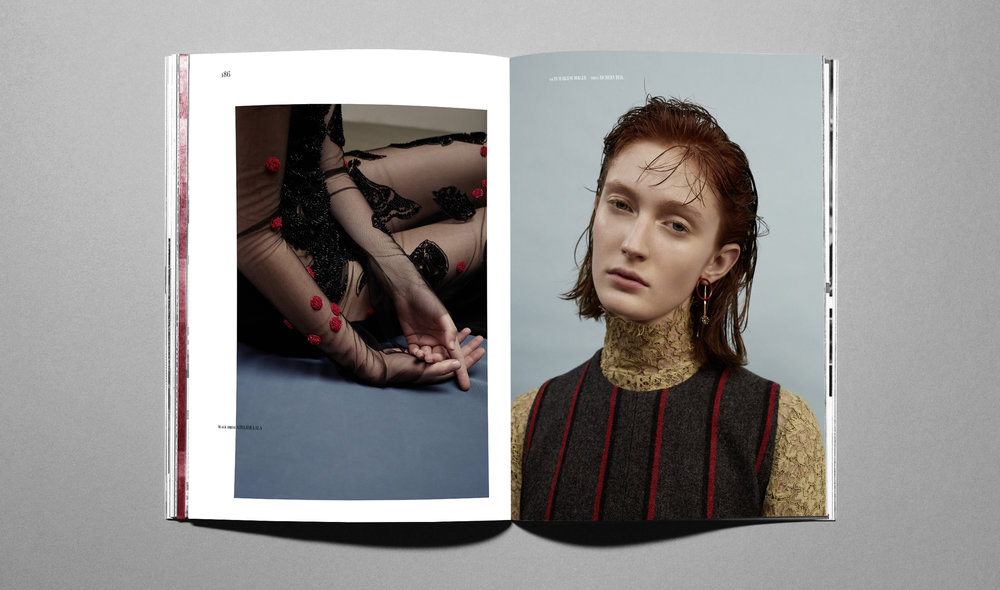 24 Artists in +220 Pages//
 
ADAM BROOMBERG / OLIVER CHANARIN / DAVID GOLDBLATT / GORDON PARKS / EVA STENRAM / BILL MORRISON / ALBAN E. SMAJLI / BRIX + MAAS / NEDA RAJABI / LÉA WORMSBACH / MILENA WOJHAN / LOUISE + MARIA THORNFELDT / YANNICK SCHUETTE / ANNA DAKI / ALEX KAHAN / ALEXANDRE FÉLIX / WILKOSZ + WAY / LOBKE LEIJSER / MURIEL LIEBMANN / VALERIE MITELMAN / CHRISTOPH KLUTSCH

Ginevra Valente, Sofia Mantilla, Angel Macias, Angelina Cheng, Levi Monarch, Andrea Horn, Maria Ehrlich, Janina Gruber, Selina Reimann, Noriko Takayama, Yaya Moo, Jessica Klimach, Sina Velke, Jasmin Daouiji, Marco Alecci, Bodo Ernle, Victoria Reuter, Phuong Lam, Marco Hülsebus, Lisa Dymph Megens, Vanessa Chan, Jospeha Rodriguez, Carolin Jarchow, Veronica Natter, Silke Zeitz, Susi Bauer, Frauke Bergemann-Gorski
Staza Berlin, Corinna Sturm, Angeliki Tsionou, Huan Zhou, Sandra Martens, Pia Stodal, Daniel Krone, Anya Molochkova, Carla Wessung, Maximilian Bungarten, Irina Chiganaeva, Nina Hnizdo, Lucas Ernst, Eyes Zanines Rodgers, Isabelle Hinrichs, Hannah Vechtel